Chandra Fae Callicutt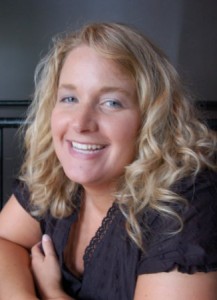 I was born and raised in Asheboro, NC; the youngest child of 3. My father worked as a supervisor at a large manufacturing company by night (3rd shift) and as a farmer by day. My mother made a career in insurance that has continued to this day. I am blessed to have a family with close ties. I grew up surrounded by love. Many of my fondest memories involve get-togethers or vacations where both my immediate and extended family were altogether. I am blessed with a superior education, a wonderful job at a great company, and a side career as a soap and candle maker. A lover of arts and science I am often torn between which is the coolest a solar eclipse or a piece of modern sculpture. I love beautiful things.
Things I love:
weather, astronomy, naps, lemonade, public speaking, interior decorating, candle and soap making, chocolate, my daily horoscope, General Hospital, Mad Men, The Closer, Parenthood, The Piper's pizza, mexican food, NFL Football, my house, cooking, the beach, Eric.
Things I hate:
lack of planning, hot weather, mice, silence, arguing, chewing gum, chapped lips, reality TV, procrastination, skirts, slow driving, licorice, leftovers

How we Met:
I first met Eric when I was 23 years old in May of 1998. I was interviewing for a new job. As part of the interview process I needed to be interviewed by the other team member with which I would be working. That's the day I met Eric. At first glance I thought, "typical frat boy".   He was dressed in a kelly green polo shirt, khaki pants and Rockport docksiders. He was tall, light and handsome. He had a certain shyness to him that made him hard to resist. I was offered the job a couple of days later. Thank goodness I was given the chance to really get to know him.  He is way beyond typical and nothing like a frat boy. Eric and I became fast friends. We not only worked well together but we had a mutual respect and we were the perfect team. We worked together until January of 2001. Eric had decided to move on to another job so our working relationship came to an end. Over the next few years Eric an I remained in contact. We met for lunch and dinner every once in a while and we always had great conversation and fun. In January of 2006, Eric and I found ourselves going on an "official date". Though we had been out together many times something about this one was different. That date changed our lives. We quickly became a couple and the rest is history.